16 games total this week end:   7 wins, 2 tie. and   6 loses.  23 NPSC Goals for.  30 against.
Total of the season is 79 wins, 19 ties, 56 loses. 371 NP Goals and 321 against for a total of 151 games
STARS OF THE WEEK
Tigers 3rd B2012 Bronze. Won 1 – 0 vs Valley United 1st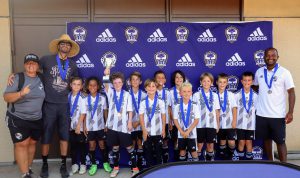 Really really important win this weekend for Tigers. Valley United was the team undefeated in the group and Tigers is the only team who didn't lose vs them (tie and win). 3 more games to play vs teams in the bottom of the standing for hopefully 3 victories and the 2ndplace minimum will be secure.
Dragons 4thB2011 Bronze. Won 2 – 1 vs United RC 3rd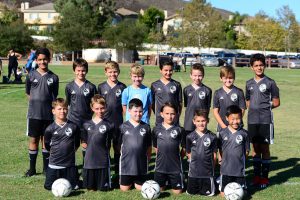 With this 3rdvictory in the row for Dragons, they moved from 10 pts away from the podium to only 1 pt now. One more time, Dragons lost last month 1 – 4 vs United and beat them today…. Great second part of the season, Let's keep going….
OTHERS RESULTS
Phoenix 3rd G2010 Silver: Won 3 – 0 vs MSA 4th.
With this victory Phoenix is 8 pts in front the 4th place and tie for 2nd with one more game play. Next week Phoenix with play vs CVU for get the 2nd place alone:) Lets go Pheonix
Titans 1st B2010 Bronze Tie 1 – 1 vs Moorpark 3rd.
2 games ago Titans was on top with 5pts in front but 2 ties later there is only 1 pt difference with Simi premier now. 3 more game to go in the season and Titans do not have any more point to lose:)
Cobras 7th G2009 Silver lost 0 – 1 vs Albion 5th
With this lost Cobras go also lost 2 place in the standing but with 2 more game to play and this close bracket, the podium still available for Cobras
Fury 3rd G2009 Silver tie 1 – 0 vs Juventus 3rd
Fury manage to come back from a 0 – 1 to a 1 – 1 with a wonderful freekick from Isabella Porras. The team should score more but it was a good game and great to keep hand on their destiny. One more game to go
🙂
Sharks 6th B2008 Bronze:  Lost 2 – 3 vs Oxnard Wave 3rd.                      A good game again for Sharks and couple mistake which cost another victory for Sharks but won 2 – 1 vs BF310 8th this Sunday which help to win one place in the standing.
Lightning 3rd G2010 Silver Elite Win 3 – 2 vs CVU White 9th.            With this victory, Lightning leave the 4th team place 4pts behind and can watch in front for the 2nd place. 4pts difference here to, 3 games to go with the last game of the season against Fury FC 2nd:)
Infinity 3rdG2011 Bronze (play up) Won 1 – 0 vs Granada 8th.            Short victory but a victory. Infinity realize an unbelievable season as they have 12pts in front the 4th team place. They are tie with the 2ndplace but 1 game more play.
Thunder 8th B2012 Bronze Lost 0 – 3 vs CVU Blue 7th
More shot on goal than CVU but no luck unfortunately. Thunder keep working hard every single game and its great to see the improuvement from all the player.
Venom 3rd B2014 Bronze Lost 2 – 4 vs Oxnard Real 1st
Great Game from our Venom and great fight against a really really good team of Oxnard Real. Venom realize an unbelievable 1st season and we are all so proud of them
LEAGUE CUP
Vipers g2005.  Move on to Semi-finale
Won 4 – 1 vs Spartans 1st Silver.     and.    Won 3 – 0  vs Legend IE 1st Gold
 STANDING
9 out 14 NPSC teams are in the podium.
1st:   Titans
2nd:  Vipers
3rd:   Venom, Phoenix, Fury, Lightning, Infinity, Tigers
Note that Dragons is at 1pt away from the podium
Predators finish their season 3rd G2007 Gold
UNDEFEATED
​Titans still there this week end. Lets go Titans lets finish stronger…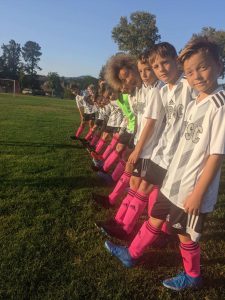 🙂